Melksham Chamber exists to provide a forum for local business to talk, work with each other and share information and advice. It represents their views on issues affecting the commercial life of Melksham and connects business and the community for the benefit of the town. The more voices we have the more effective we can be!
Visit the Melksham Chamber Forum on Facebook
Next Steering Group Meeting ……..
Tuesday 11th February, The Coach House, Kings Arms Hotel, Market Place, Melksham, 5.45pm for 6.00pm.
ALL WELCOME.
Our Next Event ……..
Friday 18th October 2019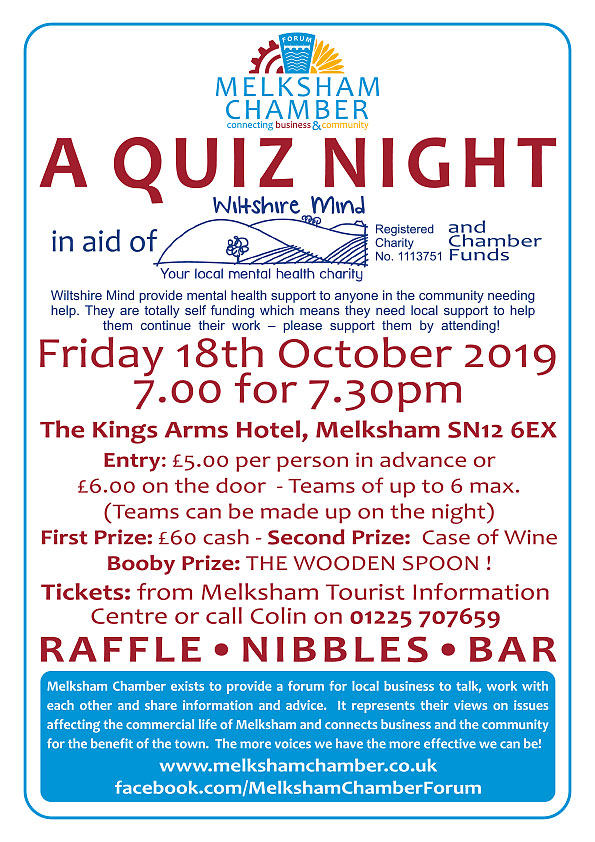 Our Previous Event ……..
Site Visit to Leafield Marine
Atworth Business Park, Melksham, SN12 8SB
Leafield Marine is the World leader in the design, development and manufacture of valves and inflation systems for a wide range of inflatable structures including Life Rafts, Inflatable Boats, Marine Evacuation Systems and River Rafts.
Date: Friday 12th July
Time: 10.00am till 12.00am, to enable us to see the factory in operation. The visit took approx two hours and a half in total with light refreshments  provided.
Cost: £5.00 per person 
Thanks to everybody at Leafield Marine for your wonderful hospitality and for a really fascinating visit.